Mastering job applications in Madrid
Micado in Madrid offers migrants information on four employment related topics:
Employment rights and obligations
Unemployment
Entrepreneurial training
Job search
In the section on labour law,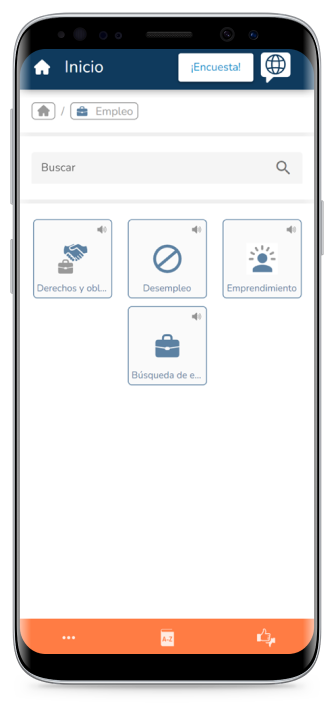 Micado explains the pre-conditions for EU nationals and third country nationals to become employed in Spain, introduces different work contracts (temporary, permanent etc.), provides key information on personal income tax, and more. The information provided in this section is also linked to related guided processes on more complex administrative procedures, for example on how to obtain a social security number.
The section on unemployment offers information on eligibility criteria for unemployment benefits and on how these benefits can be claimed. Furthermore, a link is provided to an external page of the Spanish Ministry for Employment that allows visitors to calculate the benefits that they are entitled to. Additionally, a guided process walks users through the process of registering as a job seeker at the unemployment office.
The municipality of Madrid has services aimed at promoting entrepreneurship. In this section, different services, such as access to financing, office premises and technical assistance for start-ups are introduced and the relevant links to the online presence of the municipality are provided.
A large section of the employment function is dedicated to the topic of job search. Information on free vocational training courses, tips for preparing a CV, information about jobs that are in high demand in different regions of Spain, and job orientation services by the municipality of Madrid (that assist job seekers in their search and application process for relevant jobs) are included. Furthermore, addresses and contact information of employment agencies in the city of Madrid are shared, encouraging migrants to get in direct contact with public service providers.