Step-by-step guides
Complex integration processes are best explained by going through all the necessary steps, one step at a time. These guides can be easily drafted by public servants using the Micado solution.
Users can select the "add new process" function and fill in the template which includes sections on process name, description, documents, tags and translations. Administrators can select for which target group (refugees, migrants, asylum seeker) the post should be visible, under which category the process will appear in the migrant application, and whether the process should be translated into different languages.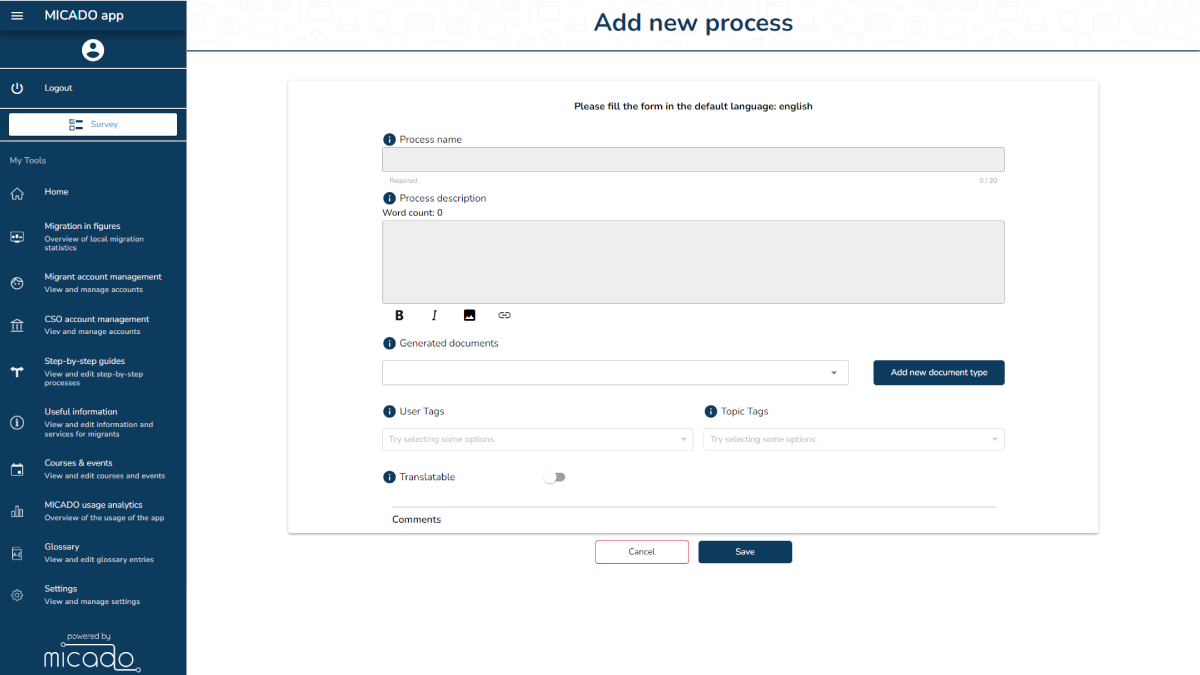 Once a guide is created it can be published, edited, managed or deleted. If necessary, a guided process that had already been published can also be "unpublished" and edited further to ensure that the information presented to migrants is always up to date.
The template is easy to use and allows a continuous management of the content provided on the migrant application.